What to Knit Next (Once What I've Not Knit is Knit)
I was browsing
Knitty
this morning while Phil slept on the couch (his version of "getting up").
I think I'd like to make
Carpathia
with the lace yarn my secret pal gave me.
While I was browsing I saw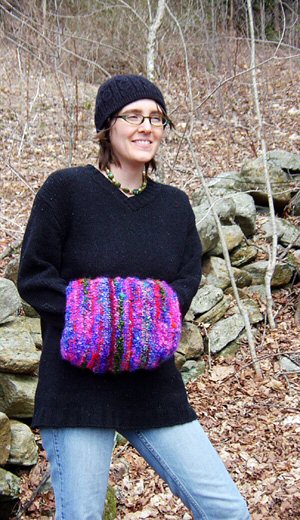 This picture makes me so very homesick. It was taken in Vermont and that stone wall is enough to send me into a froth of longing (if such a thing exists).
Speaking of home HAPPY ANNIVERSARY (yesterday) to my beloved parents. 32 years of bliss mixed in with some more difficult ones where the three of us were teenagers and just horrible. But look at how awesome we turned out.
They called me on the way to their cape cod getaway weekend and in the five minutes we spoke, Mim reminded me I promised pictures, and then made me feel guilty about not having posted them. I'll be good; I promise.
On a purely side note, I miss going to
Chicks with Sticks
. I plan to go once I get a real job.