The End of Turkey Week
Phew. Turkey week ends today. I think Toby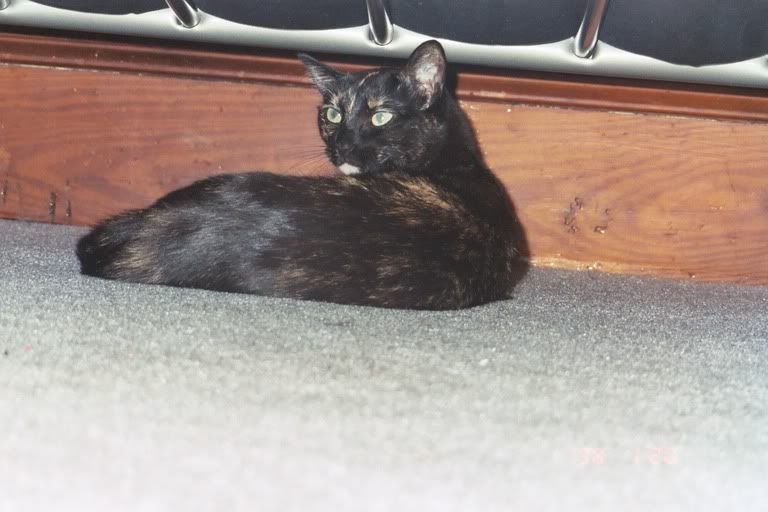 has enoyed it more than either of us. One would think the chubby Pan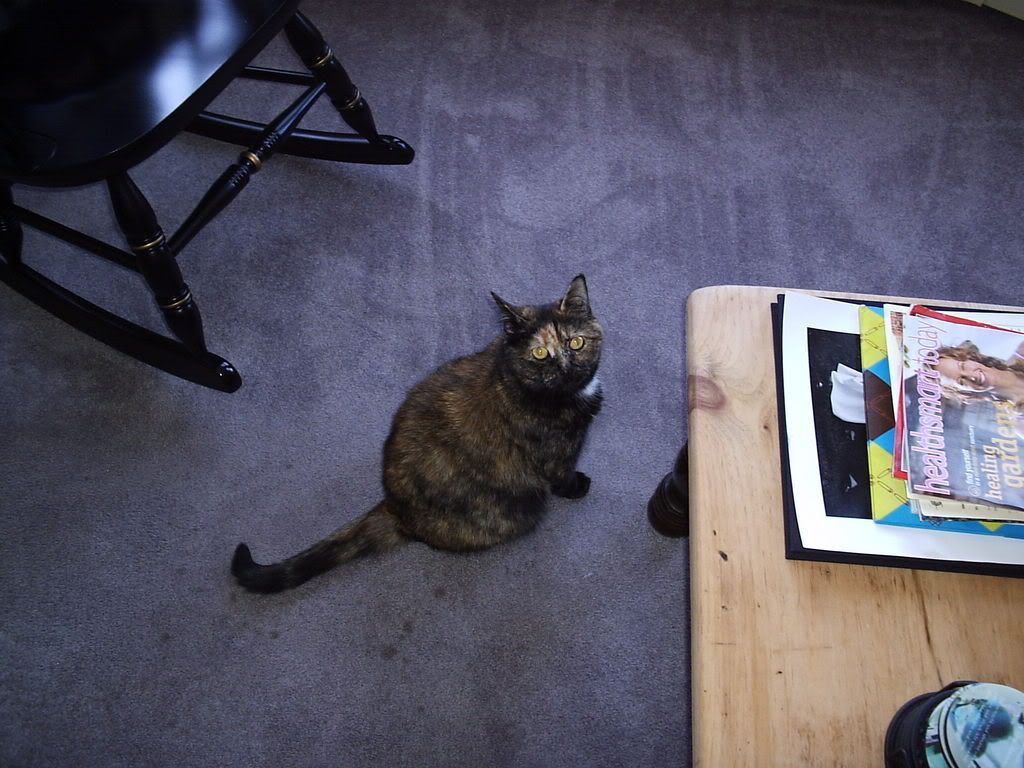 would be the food lover, but she only likes dry cat food.
Friday: Buffalo Turkey Pizza
We have pizza on Fridays. So it has always been, so it ever shall be, etc. One of my favorite pizzas to make (and eat) is buffalo chicken pizza. The difference with the turkey pizza is, get this, I'm using turkey instead.
Ingredients:
1/2 batch
pizza dough
, risen.
1/4 cup butter
1/2 cup Louisiana style hot sauce
mozzarella cheese, grated,
remaining turkey, cut to small pieces
Preheat oven to 415 degrees.
Roll out dough to desired thickness and length, put in pan or on pizza stone. Mix the butter and hot sauce in a pan on the stove until melted. Turn the heat off and add the turkey to the pan until it is saturated. Pour mixture over dough and spread evenly with a spoon. sprinkle cheese over top. Bake in oven for about fifteen minutes or until you can lift up the pizza with a spatula and knock on the bottom